SPECIFICATIONS
Notes:
Buffer idlers are installed below the receiving section of the conveyor to reduce the impact on the conveyor belt and extend the service life of the conveyor belt.Buffer idlers mainly play a buffer role.Buffer roller used in belt conveyor by where the slow blanking the impact on the conveyor belt, buffer roller mainly for coal, coking plant, chemical plant and other corrosive environment and developed a kind of roller, buffer roller itself has the toughness is 10 times more than ordinary metals, buffer roller life is five times as traditional column shoes, corrosion resistant flame retardant, antistatic, light weight and other characteristics, widely used in mining.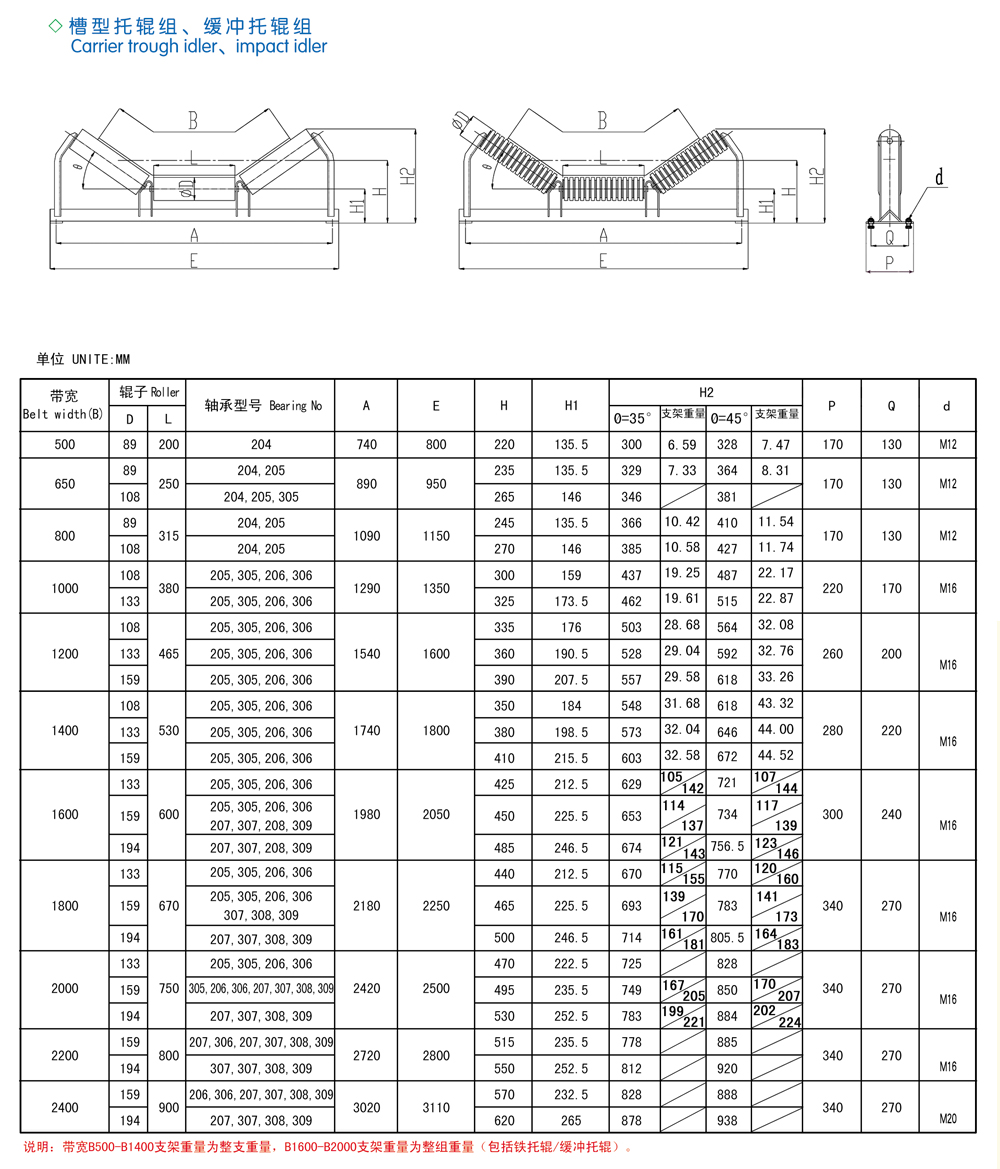 Professional advantage:
More than 10 years' professional producing experience.
Quality Assurance,price advantage:
We have our own factory, you can get a competitive and reasonable price with high quality.
Service advantage:
We can reply your Enquiry timely and effective.
High efficiency:
Once our customers release their orders, we will arrange the production and shipping fastly .