Mar. 18, 2022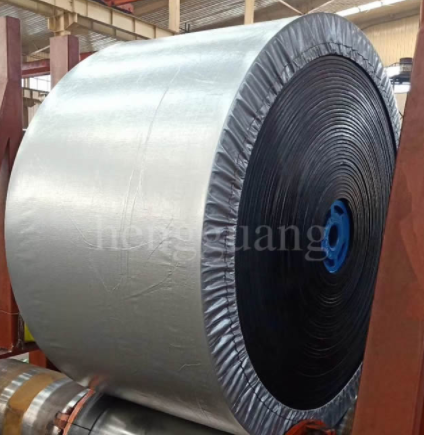 A conveyor more or less acts as a central nervous system for operations that receive, handle, store, distribute, manufacture or ship products. Selecting the right conveyor system can be challenging for warehouse managers and other stakeholders due to the several conveyor types and hundreds of possible configurations to choose from.
Also, there are several factors to consider when trying to identify and purchase the ideal conveyor system for your warehousing or distribution facility. You should simultaneously consider both product and process requirements.
First off, an ideal conveyor system must be:
Operationally safe

Energy efficient

Reliable (parts and components engineered to last)

Adaptable to changing needs

Cost-effective (in terms of TCO, or total cost of ownership)
Installing the wrong conveyor system will quickly undermine a warehouse's operational efficiency, leading to higher cost and lower customer satisfaction, eventually stripping the business of its competitive advantage.
Without further ado, let's explore factors to consider when evaluating and selecting the right conveyor system for your operation.
Product requirements
Essentially, a conveyor system is used to move items between functional areas of a distribution facility. As such, the type of item(s) to be moved will determine the design, dimensions and type of conveyor system to be installed.
When searching for the best conveyor system for your facility, answering the following questions will help you ascertain design and configuration requirements and help you calculate things like horsepower and belt pull for individual conveyors:
What type of product is being conveyed?

What is the average weight per foot of product?

What is the maximum weight of the products?

What are the minimum, maximum and average dimensions of the product (i.e., length, width and height)?

What is the dimensional data for each product?

How are the products being conveyed and in what orientation?
Factors such as product weight, dimensions and fragility will greatly impact your decision process. The dimensions of the items in your facility will determine conveyor width, guide rail specifications and roller centers, while the weight of the products will decide roller gauge, roller diameter and motor sizing requirements.
Process requirements
Process requirements cover factors governing how the conveyor should move and the unique conditions of the operating environment. These considerations include:
The distance items need to move between functional areas

The pathway through which it moves — are there stops, elevation changes, curves or diversions?

Product orientation — must items be positioned in a particular way (for easy scanning of barcodes, transfer, etc.)?

Transfer speed — short, rapid movement or slow, steady movement?

Ambient environment

Available space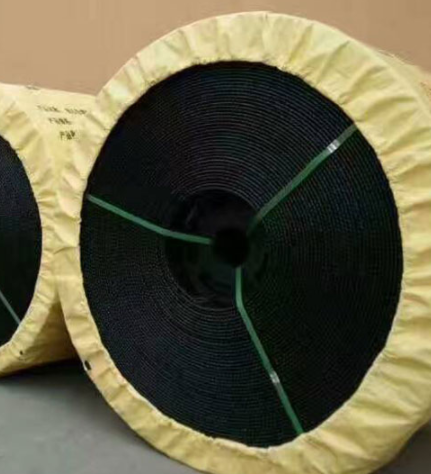 Flow rate
Your conveyor system should be able to handle your facility's average transfer rate as well as periods of peak demand due to seasonal fluctuations. The number of products you need to transport per hour (or per minute) will determine conveyor length and speed.
Also, certain kinds of conveyors are ideal for certain products. A large plastic chain conveyor is best used for transferring plastic-footed pallets, while a chain-driven roller conveyor is best suited for wooden pallets. Also, the former is best used for moving smaller boxes or totes than the latter.
Transfer requirements
The point where items are transferred to and from the conveyor is a critical one. Most conveyors use side to side transfers, powered transfers, dead plates, gravity rollers, etc. to facilitate this. Products with a smaller footprint may require a powered transfer, while larger and longer products may need gravity rollers.
How much do conveyor systems cost?
For modern warehouses, manual transfer operations are unable to keep up with throughput levels required for speedy order fulfillment cost-efficiently. A conveyor system increases productivity, improves ergonomics, reduces product damage and makes for better access to materials and fewer workplace hazards.
However, the lifetime cost of purchasing, installing and maintaining such systems may be high for small and medium-size operations. It can range from the hundreds of thousands of dollars to millions, depending on factors such as:
Current estimates show that a Belt Curve AC and a Roller Curve AC conveyor cost approximately $5,243 and $2,686 per linear foot — under the following assumptions:
Curves — 90 degrees

Speeds — 65 to 90 feet per minute

9-inch rollers on 3-inch centers

Overall width — 24 inches
Note: This is just the upfront cost of the conveyor equipment. Aside from installation costs, you'll also need to factor in the cost of restructuring your warehouse space to accommodate the conveyor system. The installation process itself could take a while and would affect order fulfillment and other warehousing activities. Lastly, operating and maintenance costs per year would likely exceed the initial purchase and installation costs.
If you're considering a conveyor system, consider your budget, the speed at which you need to complete your work, space and other constraints, and of course, your loading and unloading plans. For instance, conveyor systems aren't portable and they require substantial changes to your infrastructure. However, other practical and more affordable solutions exist to automate your warehouse operations.
Turn to Hengguang for Custom Conveyor Belt Fabrication
If you're in the market for a new conveyor belt or belt maintenance services, Hengguang can help. Offering everything from customized conveyor belt consultation and fabricationto installation and repair, we can support your conveyor belt applications with the right materials and expertise you need to get moving — and keep moving!
We know that when something goes wrong, you need a quick fix you can trust. You can reach us 24 hours a day, seven days a week for any conveyor belt emergencies.
Have any questions? Contact Hengguang today to learn more.